Reforesting the Floodplain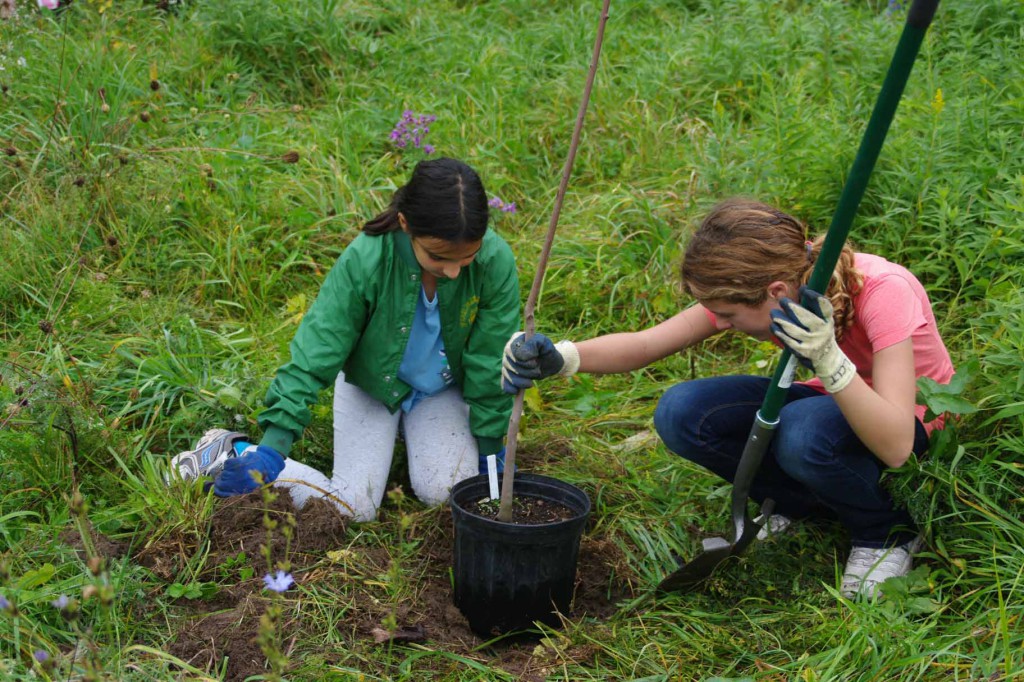 Last updated 1/10/13
It was warm, cloudy, and humid, but the class of 5th graders from Shelburne Community School didn't hold back as they jumped on shovels to break the sod and used their hands to dig out dirt at the Upper La Platte River Natural Area this fall.
It was a team effort. Volunteers from the Wake Robin Life Care Community mentored the kids and worked along aside them providing guidance in digging and planting techniques.
These kids were on a service learning field trip, helping to plant trees to begin the process of reforesting the floodplain and protecting the riverbank from erosion.  After planting, the class took time to discuss the importance of protecting the river, not only to provide good habitat for the endangered stonecat fish, but also to protect our communities from destructive flooding.
As part of the conservation work in the community, we are working with area schools, businesses, local groups and landowners to increase the existence of lakeshore (and stream bank) vegetative buffers. If you'd like to see some of this work in action, give us a call and we'll be happy to take you out to the newly planted buffer.
Are you interested in having your class participate in a service learning field trip?  Contact Leah Tansey, Operation and Volunteer Coordinator, at 802-862-4150 x 2 or at .