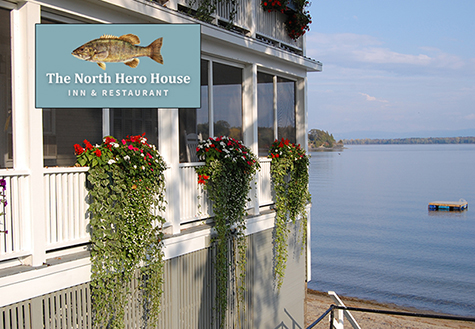 The majority of business owners in the Champlain Valley recognize that protecting land helps protect the "sense of place" that makes the Champlain Valley so special. Join business leaders who strive to safeguard the scenic beauty, recreational access, and water quality of Lake Champlain.  Become a member, sponsor an activity or event, adopt a trail, or match employee gifts. Your employees and customers will appreciate your investment in the region's premier economic engine—Lake Champlain.
One business member, The Mountain Goat, was featured in a recent Bennington Banner article about their generous support of the Lake Champlain Land Trust.
Business Member Recognition
All business donors of $100 or more annually will receive recognition in the Business Supporter section of this website under the following categories:
Lake Champlain Protector ($250 and up)
Business Supporter ($100 to $249)
To discuss business support and sponsorship, feel free to contact Chris Boget at or give him a call at (802) 862-4150.
Co-marketing and Sponsorship Opportunities
Would you like to sponsor a Lake Champlain Land Trust outreach activity? We encourage businesses to sponsor special events, fundraising benefits, print and electronic communications, and advertising.  Costs vary, and the terms of sponsor recognition are set on a case-by-case basis in order to best meet the needs of all parties.
To discuss business sponsorship and other co-marketing opportunities contact Chris Boget at or give him a call at (802) 862-4150.