You love Lake Champlain and the special lands along the shore.  You want to make sure that the land and the lake continue to be conserved and maintained for future generations.  You can make that happen through a planned gift.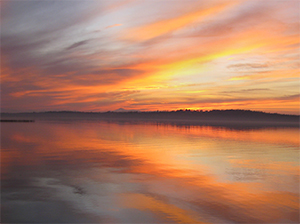 The term "planned giving" means preparing a future gift to the Land Trust.  This type of gift requires planning in the present to make sure that your legacy is prepared according to your wishes.  A planned gift helps ensure the future of the Land Trust's work, while providing you with tax benefits or additional income.
The Lake Champlain Land Trust can work with you to develop a planned gift that works to meet your goals.  This may include:
a bequest in your will
a gift of a qualified pension plan (IRA, 401k, 403b)
a gift through life insurance
a gift with life payments/dividends
a gift of charitable gift annuities
a gift through charitable remainder trusts
With a planned gift, you will become a part of the Land Trust's Archer Family Legacy Society.  You don't have to be wealthy to leave a conservation legacy or to receive the benefits of a planned gift.
If you are ready to explore your options, or if you have questions about planned gifts, please call Chris Boget, Executive Director at (802) 862-4150 x 1 or email him at chris@lclt.org.  We'd love to help you meet your goals.