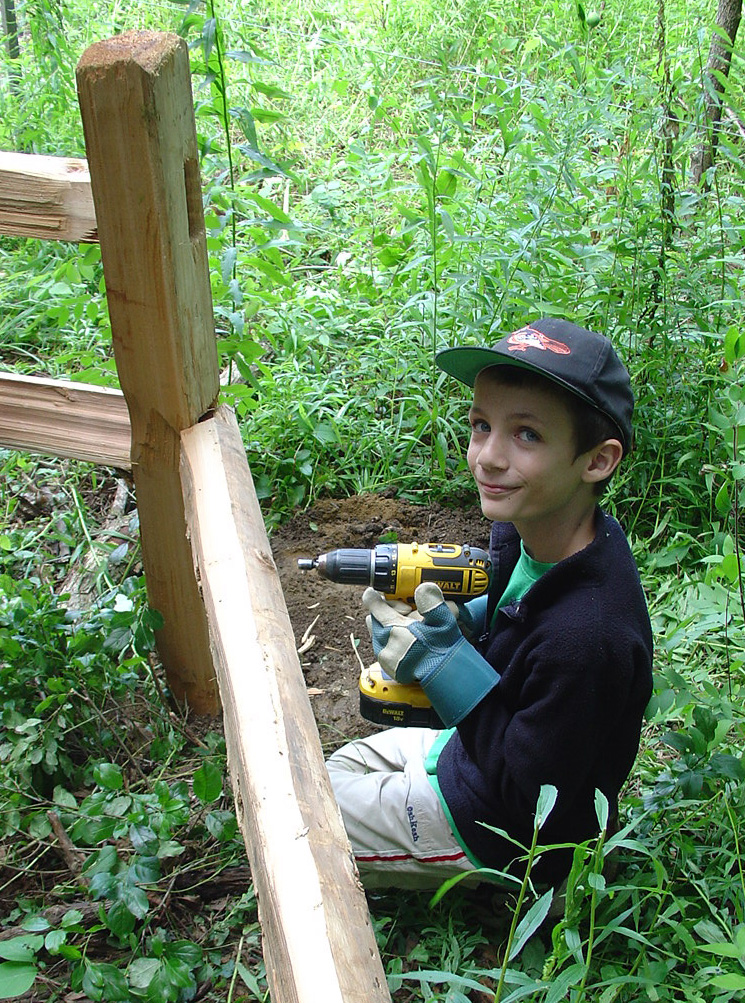 Satisfaction. Discovery. Commitment. Giving back.  Protecting the Lake.  These were common answers when we asked our volunteers why they help.
Dianne Leary thinks back to childhood summers spent lying on her grandparent's dock with a diving mask watching fish. Observing the hidden underwater world, Dianne gained a deep appreciation for Lake Champlain and is driven to protect it. Asked why she volunteers, Dianne states simply, "If you want change to happen, you have to talk the talk and walk the walk."
For Thomas and Cathy Shearer, whose family adopted the Round Pond trail, it's about connecting their children to nature.
"It became one of our kids' primary gateways to the natural world. They would go exploring and find caterpillars, berries, mushrooms, butterflies, snakes, and a ton of other cool things they wouldn't find in our backyard."
A strong desire to take action inspires Gunnar Sievert, who joins our workdays because they generate concrete results.  Our hard-charging volunteers get their hands dirty and witness the results of their digging, pruning, and raking—restored forests, more stable riverbanks, and improved trails.
With your help, we are caring for the Lake and the Land—to create a new and improved conservation ethic in the Champlain Valley.
Do you or your family want to adopt a trail near you, or are you interested in joining our volunteer email list to learn about upcoming project needs? Give us a call (802) 862-4150 or email .