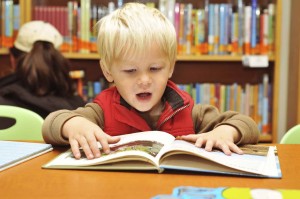 Those Truffula Trees! All my life I'd been searching for trees such as these. The touch of their tufts was much softer than silk. And they had the sweet smell of fresh butterfly milk. – Dr.Seuss, The Lorax
Come bring your kids and friends to experience the wonders of nature, no matter the time of year and weather outside.
"These programs allow kids a chance to experience something out of the ordinary," said Karen Ricketson, librarian in Plattsburgh. "By hearing stories about the environment, they are able to use their imaginations to explore the wonderful world of nature, even in the dead of winter."
We have hosted library programs in Plattsburgh, NY, Vergennes, VT, and Shelburne, VT to get kids excited about the natural world. We read them stories about recycling and forests and helped them plant cat grass seeds in egg cartons (which, once sprouted, will look like caterpillars!).
We are looking forward to working with librarians to host another series of programs. If you would like to set up a library program in your town, please contact us at (802) 862-4150.
We'd love your help in reaching out to more kids through story time and crafts.