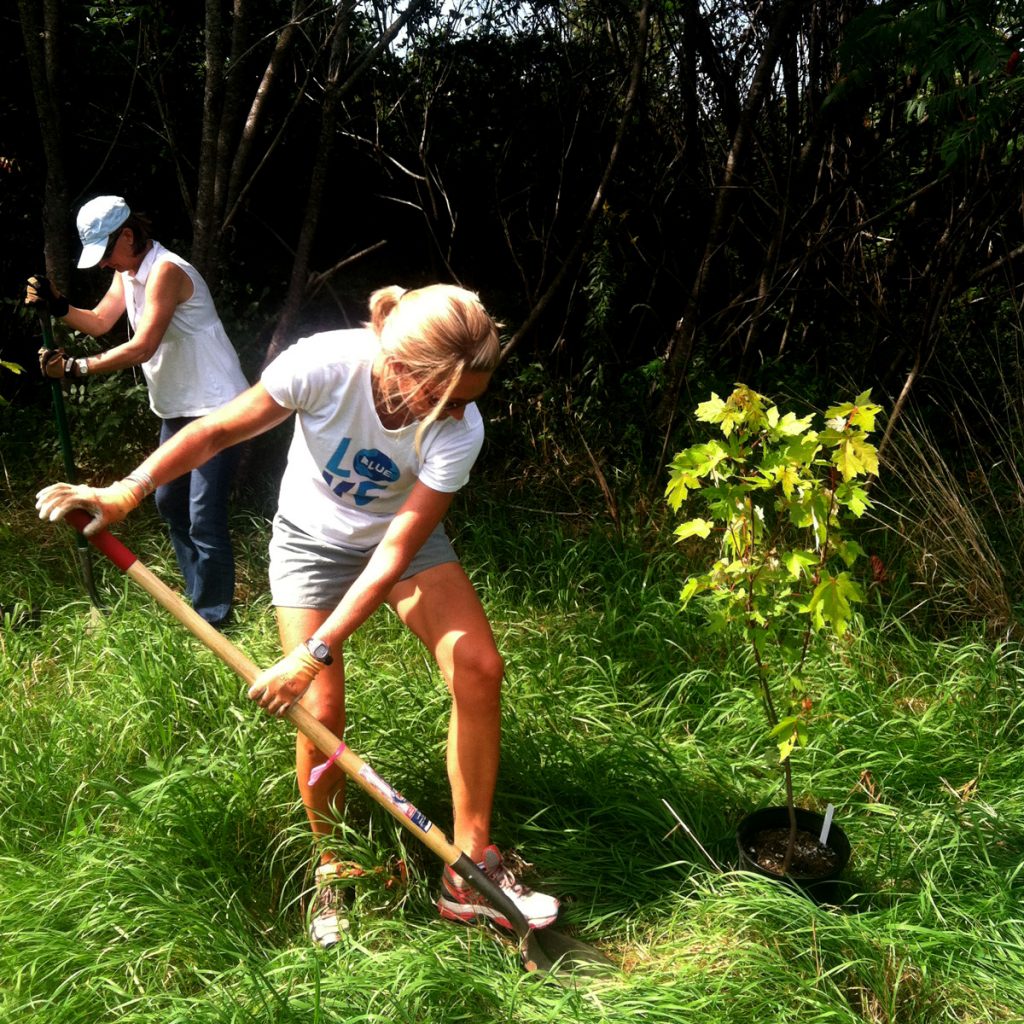 Imagine twelve people who normally work in an office getting outside to help slow down flooding along the Upper La Platte River.
Now imagine slogging about in the mud, planting trees, laughing in the sunshine and sitting along the banks having a snack with some of your co-workers. And knowing that you just helped conserve the wildlife habitat and quality of Lake Champlain's drinking water with each tree you planted.
That's what a team of employees from 1% for the Planet did this fall.
The trees will help protect riverbanks and prevent storm runoff from entering the La Platte River. The La Platte flows directly into the Shelburne Bay of Lake Champlain, the primary source of drinking water for the greater Burlington area.
The partnership is a perfect fit for the Lake Champlain Land Trust and 1% for the Planet, which connects businesses, consumers, and nonprofits towards the common goal of saving the environment. 1% for the Planet encourages businesses to donate one percent of profits to environmental nonprofit organizations.
Studies show that employees who can participate in community projects as part of the business are more satisfied with their jobs and have a greater sense of team loyalty toward the organization.
"For us at 1% for the Planet, we see the value in not just a one-time volunteer day but partnering with one organization to go deep. We plan to regularly return to this site for our employee volunteer days throughout the year in order to maintain the beautiful trail and continue to build the riverside buffer," – Jon Cocina, Membership Coordinator for 1% for the Planet.
"It's so inspiring to work with area businesses who want to give back to the Lake and the lands that surround it," said Chris Boget, Executive Director of the Lake Champlain Land Trust. "1% for the Planet is helping to lead the way, joining other local businesses who support our land and water conservation efforts."
Would you like to help out? For more information about volunteering with the Lake Champlain Land Trust, visit our volunteer webpage.